This article is regarding the insertion of an attachment link for your deliveries / collections for your drivers to reference to in their Detrack App.
Steps
Your attachments need to be uploaded into your own server or any web host (it can also be done by putting your attachment into Dropbox).
Navigate to Settings > Jobs > Fields.

Scroll down and check the box for the field Attachment URL. Click Save.
Once enabled, you will be able to input the URL to your attachment in the Add Delivery Form / Add Collection Form.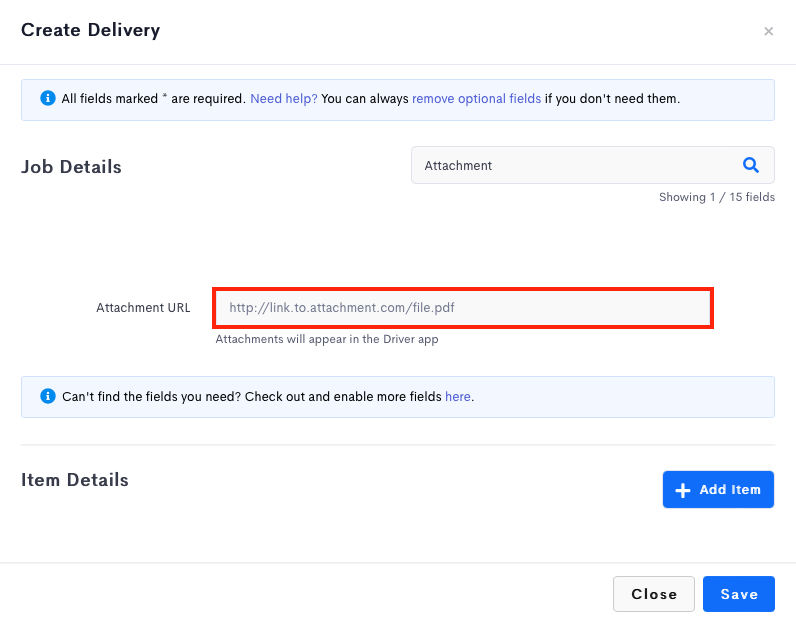 Thereafter, your driver will be able to tap on the Attachment button (paperclip icon) to view the accompanying attachment.