2018 has been a significant year for data privacy as the EU General Data Protection Regulation (GDPR) eventually came into force back in May, causing people to sit up and take notice.
Remember when your inbox was suddenly flooded with businesses informing you how they've updated their privacy policy? The whole world was scrambling to be GDPR compliant in time.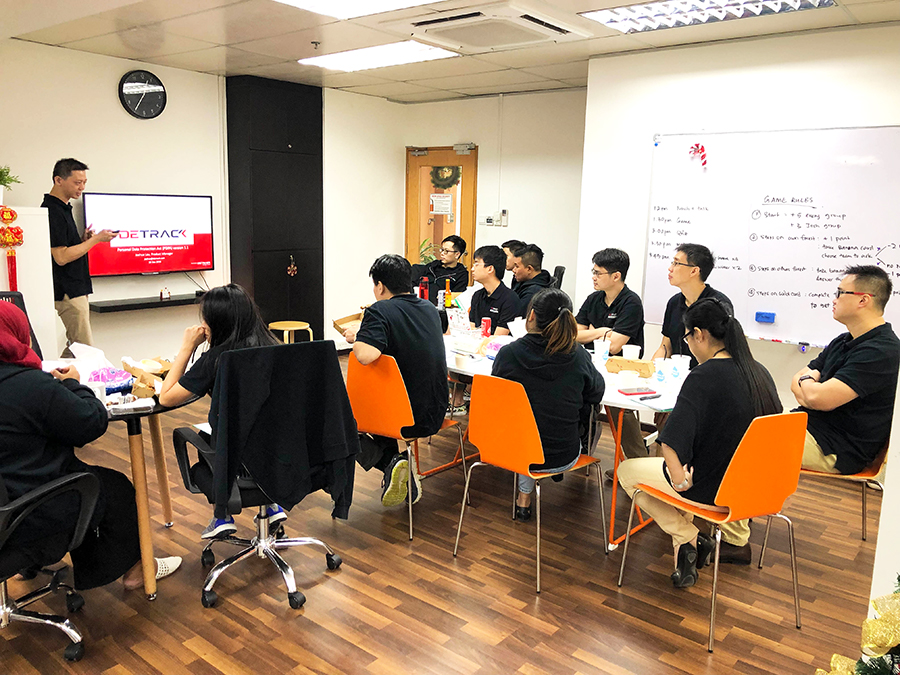 While most of us at Detrack were already aware of GDPR and the importance of data privacy, we wanted the whole team to be familiar with certain practices whenever handling clients' information, in order to maintain a high standard of data security. All of us had to be on the same page.
As Detrack's Data Protection Officer (DPO), Joshua scheduled a day for everyone to learn more about Singapore's Personal Data Protection Act (PDPA).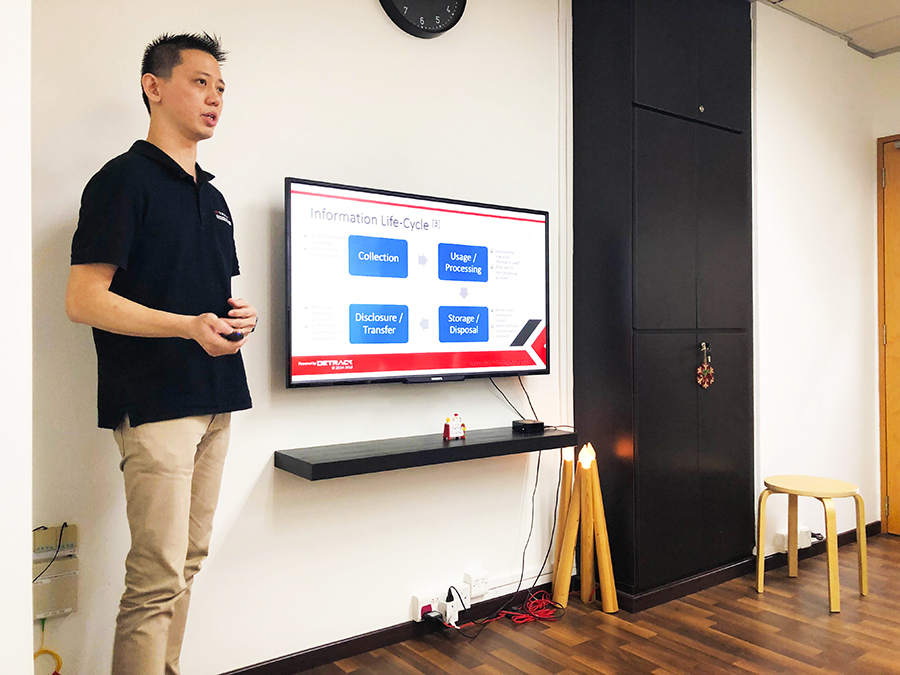 No one was particularly looking forward to spending the day discussing data (yawns), but all was forgiven when the bosses brought in these crazy-yummy crab rolls for our lunch. Thanks, you guys!
In case you're questioning how serious we are about protecting our clients' data, we even had to sit for a quiz at the end of the day! You know we're not messing around when there's a quiz involved – all in an effort to be PDPA compliant.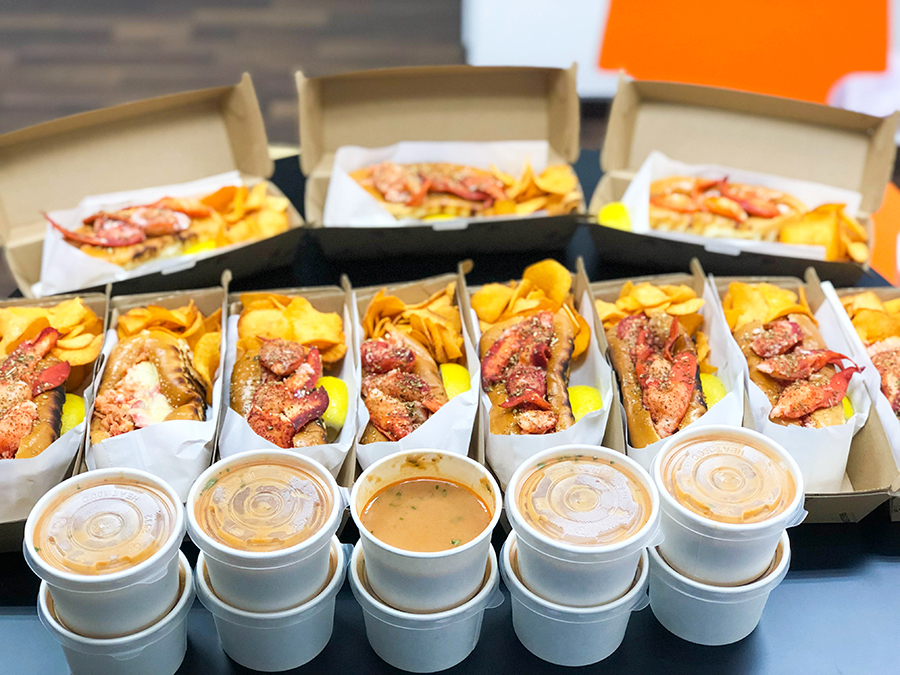 We happily chowed down our crab rolls as Joshua talked about data breach, a clean desk policy, and everything else PDPA-related.
"Passwords must include numbers, capital letters and symbols", I tried hard to remember the fact.
"Is the store selling these crab rolls located near our office?," my mind wandered.
"Computer workstations must be locked when workspace is unoccupied", I desperately force this little piece of information in my memory, hoping it'll stick.
"Would anyone judge me if I had these crab rolls for lunch every day of this week?" I hope not.
Lunch was an absolute treat, and we were all guilty of focusing way too much on those to-die-for chilli crab rolls.
And while most of us were nodding agreeingly during the talk, the blank look on our faces after it ended was a clear indication of how unprepared we actually were to take the PDPA quiz.
I know, right? If only learning about data security could be more… memorable?
The amazing marketing team was on point (as usual) and prepared a wacky Monopoly-inspired board game to help the whole team get through the dreaded PDPA quiz. Life savers!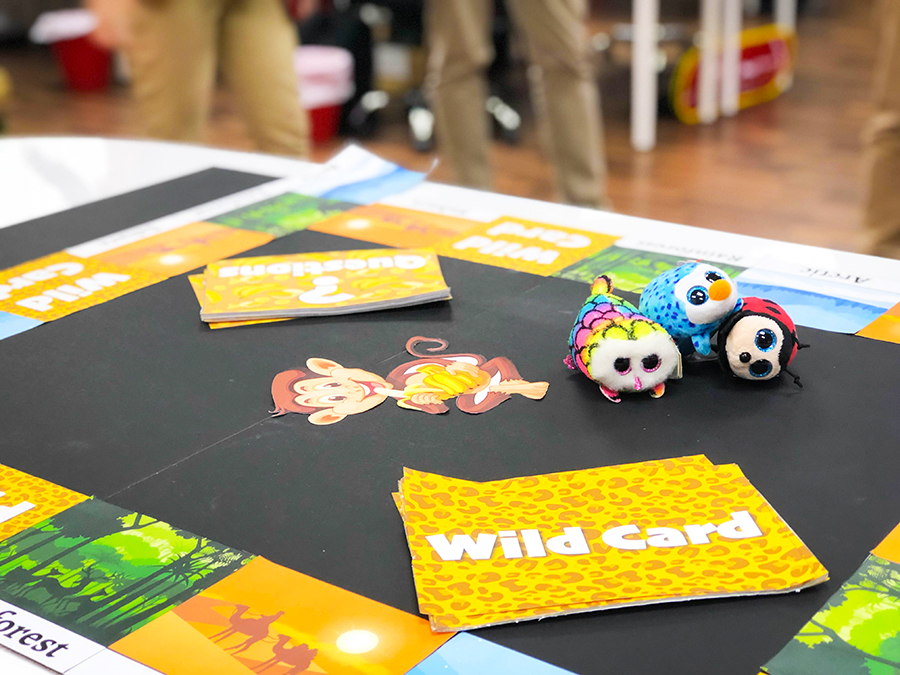 We were divided into 3 groups and depending on where your token lands on the board, each group took turns either answering questions about PDPA, or carry out a challenge as instructed.
Throw into the mix a rule about points being awarded and deducted, and needless to say, things got wild.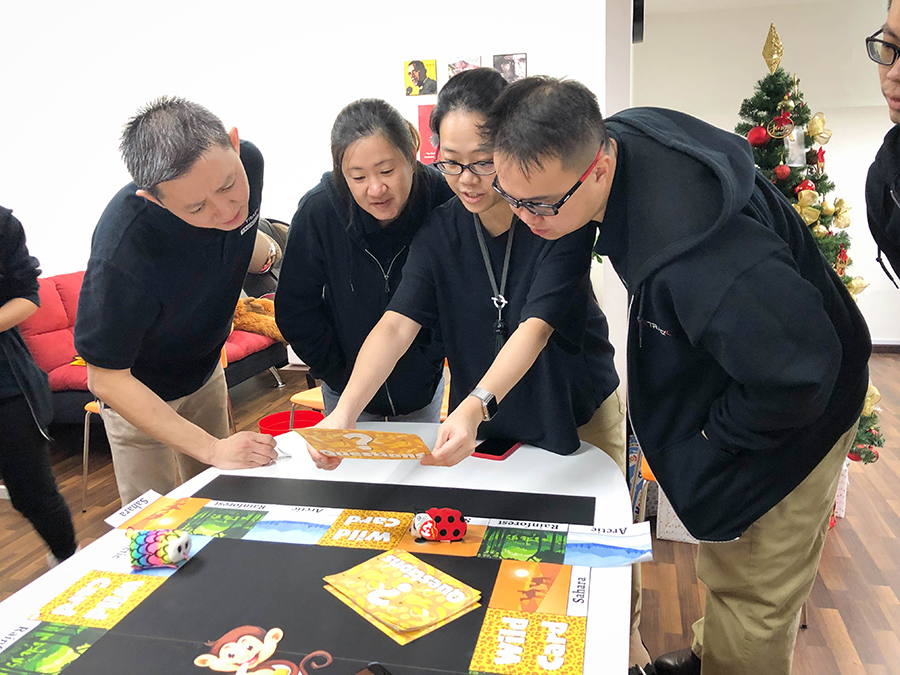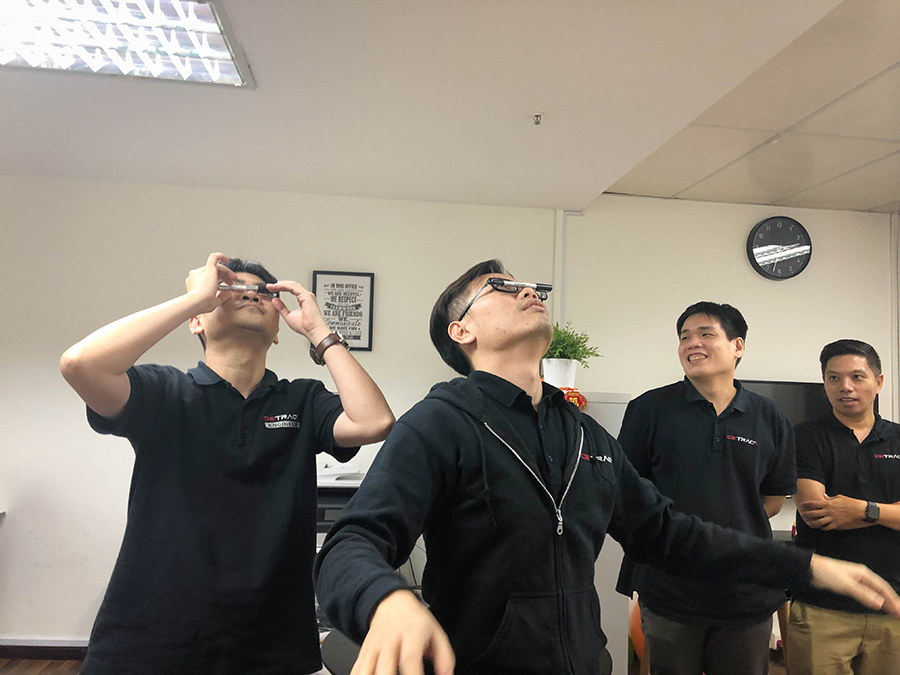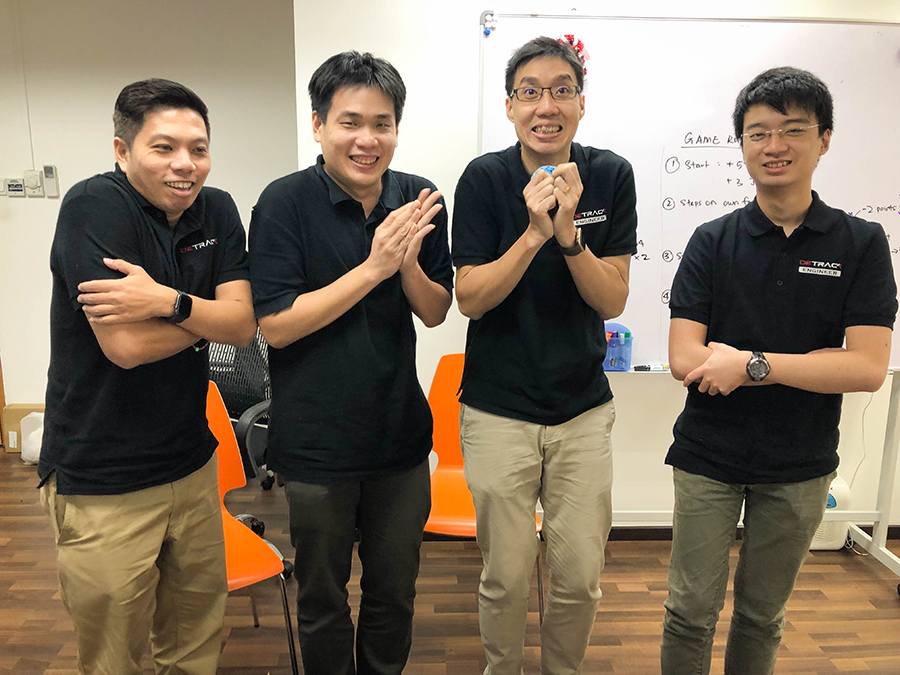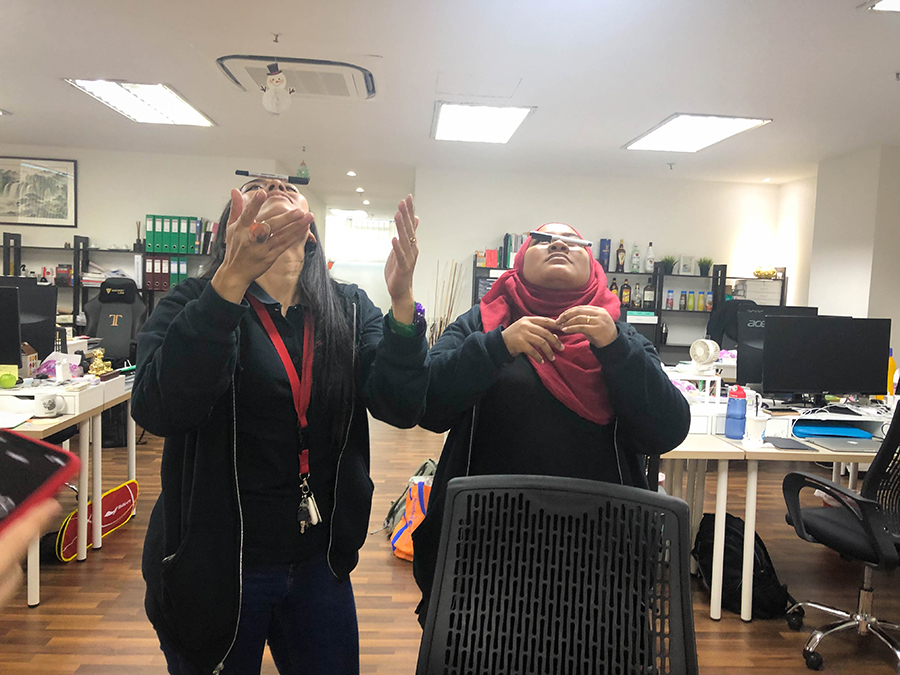 With bragging rights at stake, along with the chance of making others perform embarrassing forfeits, PDPA suddenly seem a tad more interesting. Questions each group had to answer were directly related to topics discussed during the talk, and all of us had the answers embedded in our minds to avoid getting points deducted during the game.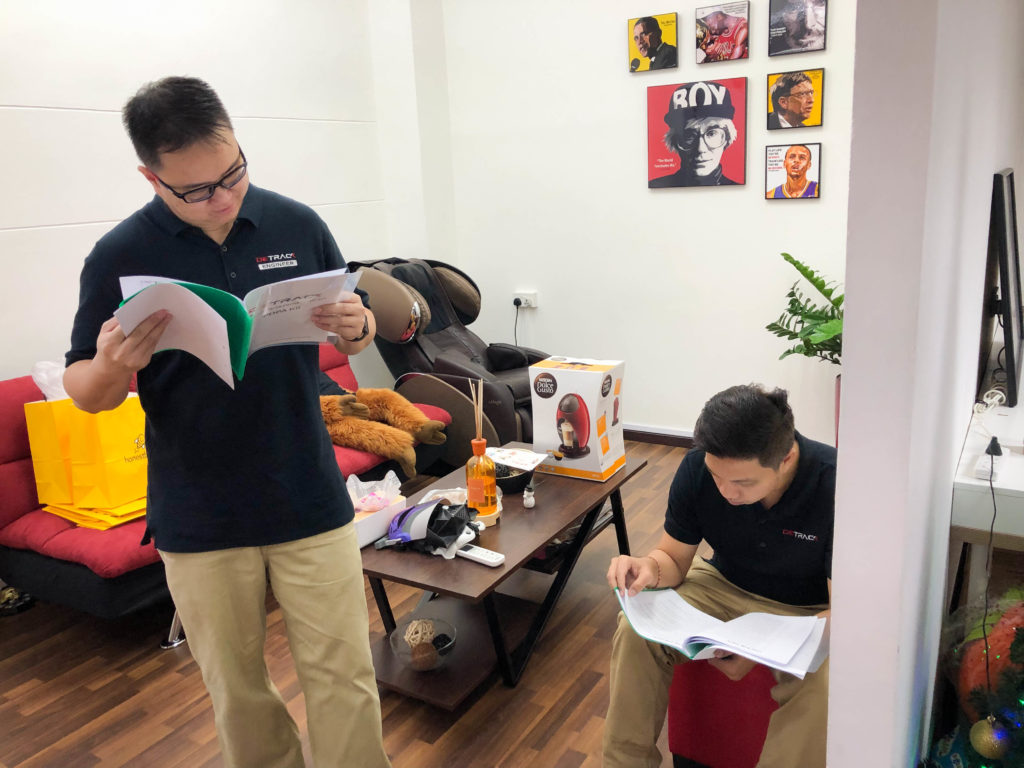 After the game finally ended and we all caught our breaths, taking a PDPA quiz did not seem too daunting after all. When I wasn't sure of a question, I recalled the group who had to pose like animals because they couldn't get the right answer to a similar question themselves; and the answer immediately sprang to mind!
At the end of the day, the game we played, in addition to all the topics that were shared with us by Josh, definitely got the whole team up to speed with PDPA and all matters relating to information security.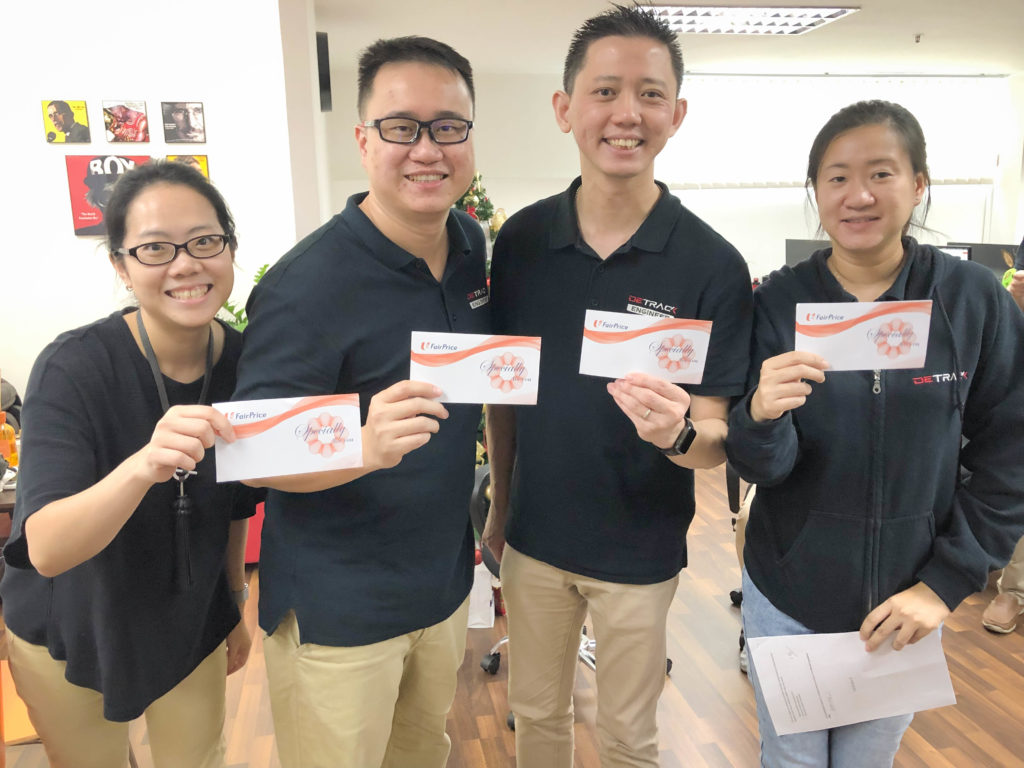 Find out more
Along with PDPA, Detrack is compliant with many other privacy policies to ensure our users around the world that data protection is of utmost importance to the company. So, contact us today to enjoy the full benefits of our live delivery tracking and electronic proof of deliveries (E-PODs) solution, and rest assured your customers' and your own data are always highly protected with Detrack.