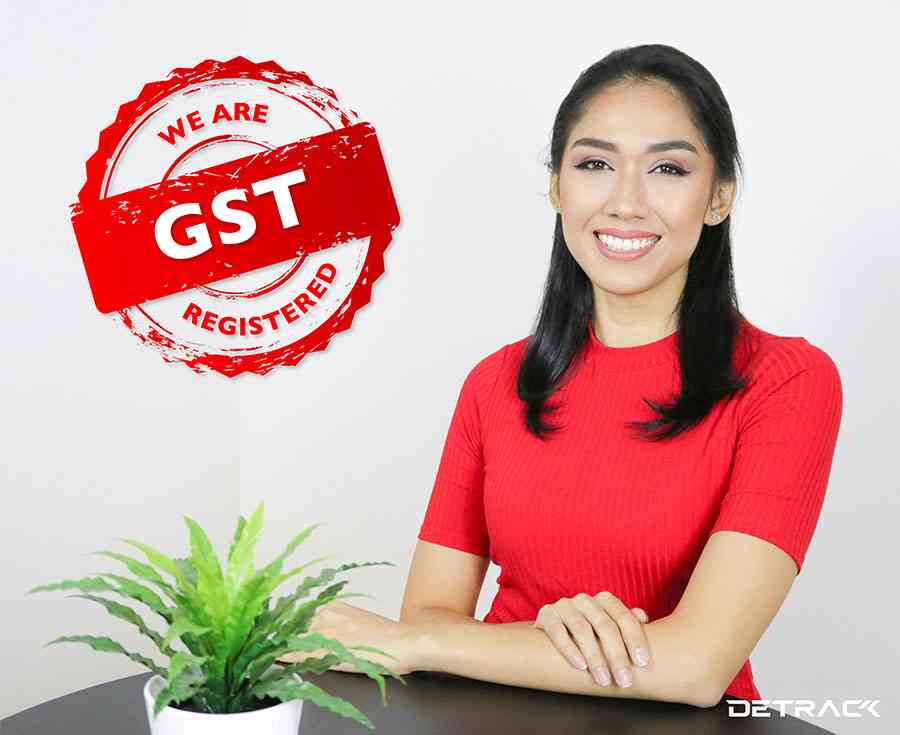 With effect from 1st September 2018, Detrack Systems Pte. Ltd. is officially a Goods and Services Tax (GST) registered company.
Our company's GST registration number is: 201313398G
As such, we are now required by the lnland Revenue Authority of Singapore (IRAS) to charge GST on all invoices for goods and services consumed in Singapore.
Billing remains the same for our users residing out of Singapore. GST is only applicable when the goods or services are being consumed locally (in Singapore).
For Singapore-based users, please ensure the following in accordance with the new GST requirements:
Your country is set to Singapore on the billing dashboard at https://admin.detrack.com
Your billing currency is in SGD (and not in USD or any other currency)
You are on the SGD price plans (see below)
Your billing address and details are current and correct
If you are currently on the USD price plans (or any other price plans), you will be transferred to the SGD price plans with immediate effect. Please note that our SGD price plans are as follows:
Monthly driver subscription at SGD 30.00 per driver per month
Annually driver subscription at SGD 25.00 per driver per month
If you find that your invoices from this day on are not charged based on the SGD price plans, or are without the GST component, please inform us immediately at support@detrack.com.
As always, we are happy to answer your questions and assist with any enquires you have. You can reach us at support@detrack.com.

Try Detrack today
Download the Detrack Driver app on the App Store (iOS) or Google Play (Android) to test our solution out today. Remember, your first driver is FREE – forever.